When cancer crashes into your life, life for the entire family is suddenly upended and many families impacted by cancer don't know where to turn for support.
That's why Canteen provides a wide range of free support services to help both cancer patients and their families through the challenges that cancer can bring. Help for the whole family through Cancer Hub
Canteen, Camp Quality and Redkite are working together to streamline support for families. Through Cancer Hub – families (with children aged 0-25) can get easy access to emotional and practical support for cancer - all in one place. Specially trained staff identify patient and family member's needs before finding the best support options for them.
This includes practical support services for cancer patients and families, such as organising accommodation and financial assistance; emotional support, including free professional counselling; and connection and respite, where you can chat with others in a similar situation or simply take a break from it all through family friendly programs and events. 
Find out more about Cancer Hub
Connection for young patients and their parents
We know cancer can be isolating. Canteen really 'gets' it. We've got you covered. Our free online support platforms Canteen Connect and Parenting Through Cancer are available 24/7 so, whether you're navigating cancer yourself or you're the parent of a young person who is, you can chat with others who really understand what you're going through.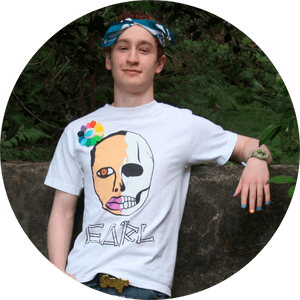 ---
 "Having a bunch of people, accessible by your phone or laptop who understand your problems and then you can talk about whatever with them. That's a really nice feeling to me."
Josh – Canteen Youth Ambassador
---
Trained counsellors who offer a safe and confidential space are also there to support cancer patients and families (and it's free!). Sick of talking about cancer? They also offer access to fun events where you can meet new friends, have a laugh and take some much-needed time out from cancer. 
Visit Canteen Connect
Visit Parenting Through Cancer
Helping young cancer patients with specialist support
Youth Cancer Services (YCS) support cancer patients aged 15-25 in major hospitals around the country. These health professionals help young people navigate what's often a confusing health system. About 75% of newly diagnosed young patients are now being supported through YCS.
YCS provide young patients with access to a team of medical and health workers with experience in treating cancer in young people; a designated Cancer Care Coordinator who will be your personal guide through the health system; additional care including help coping with side-effects or returning to school or work; and youth-friendly environments with other patients of a similar age to you.
To learn more about how Canteen supports young cancer patients and their families, visit:
Block Content
A comprehensive guide to help cancer patients get to grips with everything that comes after a cancer diagnosis.
You may have finished treatment but find yourself facing ongoing challenges after cancer - from support with relationships to help getting back to work or studying - Canteen is here to help.
Find out how Canteen is improving outcomes for adolescent and young cancer patients through clinical trials.
More helpful info for dealing with cancer