Rich Text 1
Canteen was set up by a group of young cancer patients in 1985 and we still have young people involved at every level of the organisation. Not only do our young leaders ensure that we truly understand how cancer is different in a young person's world, they develop the skills, resilience, and confidence to contribute meaningfully to the world around them through their experiences of leadership in Canteen.
Canteen is unique in that the majority of the Board of Directors are young leaders. Canteen's Board of Directors consists of five Member Directors (young people) and four Associate Directors, all volunteers, who bring relevant expertise to the Board. The Board Chair is also a young person, elected by the Board.
Young people choose to take up leadership within Canteen for many reasons, but most are motivated by a passion to make a difference – to help others, raise awareness of cancer's impact and to help shape Canteen.
Items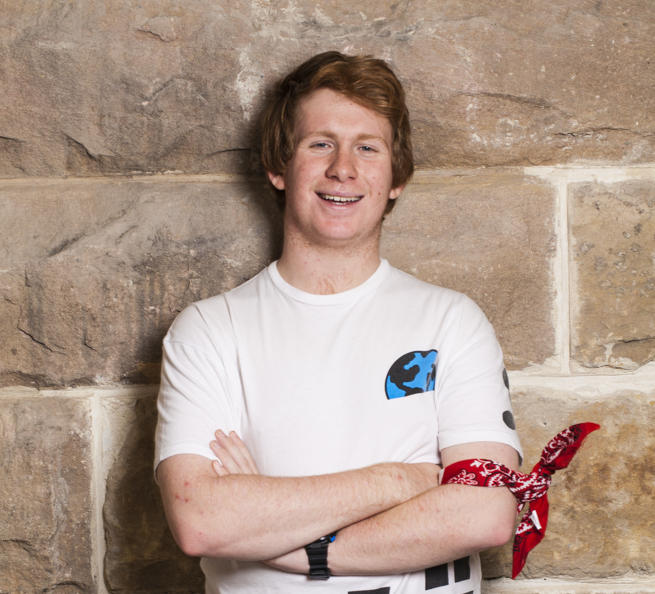 Leadership at Canteen has honestly been one the biggest highlights of my life and the lessons and experiences it has given me will always be some of my fondest memories. I'd like to thank all the Canteen staff for their help along the way as it's helped me become the man I am today, and I will eternally be grateful for that.
- Nathan
Rich Text 2
Why is youth leadership so important at Canteen?
Canteen helps young people take back what cancer tries to take away from them. Young people stuck in hospital having treatment or those at home caring for a sick parent often experience a loss of independence and control, feel isolated or alone and can miss out on opportunities for important personal or career development.
Through youth leadership, Canteen aims to provide young people with opportunities to develop skills and connections that will benefit their long term future while also contributing to the direction of the organisation.
Any young person using Canteen services aged 16 or over can apply to become a youth leader. The three key pillars of youth leadership at Canteen are:
Support – sharing experiences and building connections to achieve their leadership and other goals.
Develop – learning new skills through training programs and events such as the Leadership Festival.
Empower – playing an active role in making decisions that impact them within and beyond Canteen.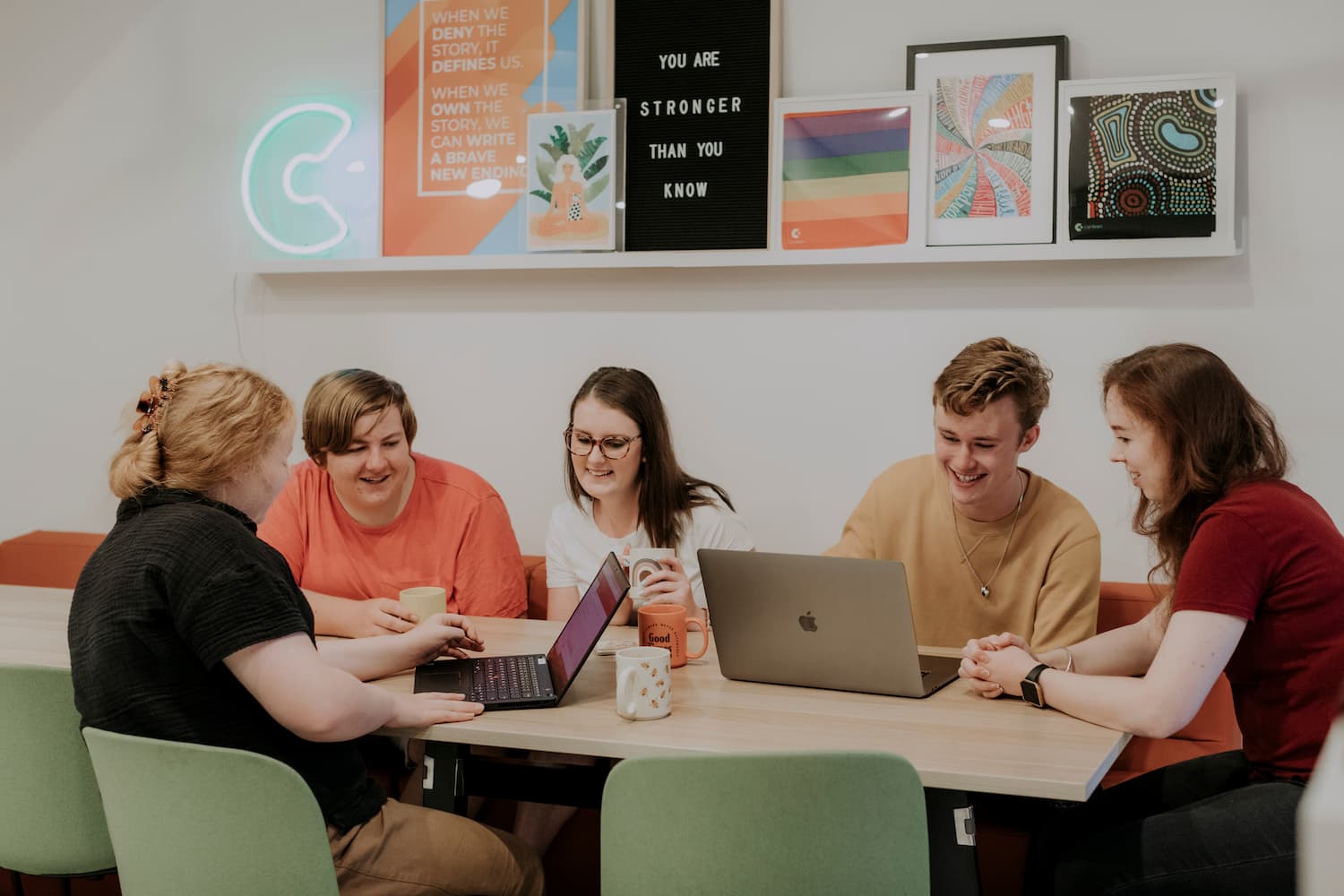 What does youth leadership at Canteen involve?
There are several roles that young people can take up within Canteen's youth leadership model:
Local Leader

Contributing ideas and actions to support young people in their area through a team project and other activities.

Youth Advocate

Providing insights and feedback to inform services and strategies within and beyond Canteen.

Youth Ambassador

Sharing their personal experiences to help others get support as well as raising awareness and funds for Canteen.

Peer Mentor

Supporting other young people to help build a positive and inclusive community within Canteen.

Member Director

Ensuring the sustainability of Canteen through oversight of the mission and guiding the Executive Team.
Within the youth leadership model there are also several training programs specific to each role:
Foundations of Leadership is completed by all youth leaders at Canteen before taking up specialist leadership roles. It involves 6 online training modules and participation in group meetings. The program aims to teach foundational leadership skills in collaboration, project management, peer support, and advocacy.
BRAVING Leadership is an overnight, weekend training program to help Peer Mentors provide safe and powerful peer support. It teaches skills for building positive peer support relationships, facilitating individual and group conversations, and managing their own wellbeing.
Leading Voices helps Youth Ambassadors safely share their stories with impact. The annual program teaches skills for communicating key messages, safely sharing personal experiences, managing the media and presentation skills.
The Leadership Festival is a weekend conference-style event used to inspire youth leaders at Canteen by participating in workshops, the Canteen AGM, and networking events. It teaches skills for making a positive difference in the world. This annual event is attended by around 100 young leaders.