By Shae Chester, Mum and National Community Educator at Canteen
*** An update since last time.
In a recap, I am a mother, a wife, a sister, a daughter, a friend and the National Community Educator here at Canteen. Two years ago I was scared… as I was teaching my then 16 year old twin boys to drive. I'm still a bit scared in the car with them, but they both passed first time (thanks of course to their excellent instructor!).
I've celebrated two more anniversaries at Canteen, having now been here for 14 years, across four different roles. I have completed the Triple P Parenting Seminar training and look forward to rolling out these sessions for parents in the near future around positive parenting to raise confident, competent, resilient and responsible children.
My boys have both entered the workforce and I feel lucky they've been able to start jobs in their areas of choice. So many of the young people we work with have their educational outcomes – and therefore their career plans - affected whether it's through their own cancer diagnosis or that of a family member.  That's why Canteen helps young cancer patients aged 15 - 25 stay connected to study or work both during and after their cancer treatment through our Education and Careers Service as well as the Robots Service.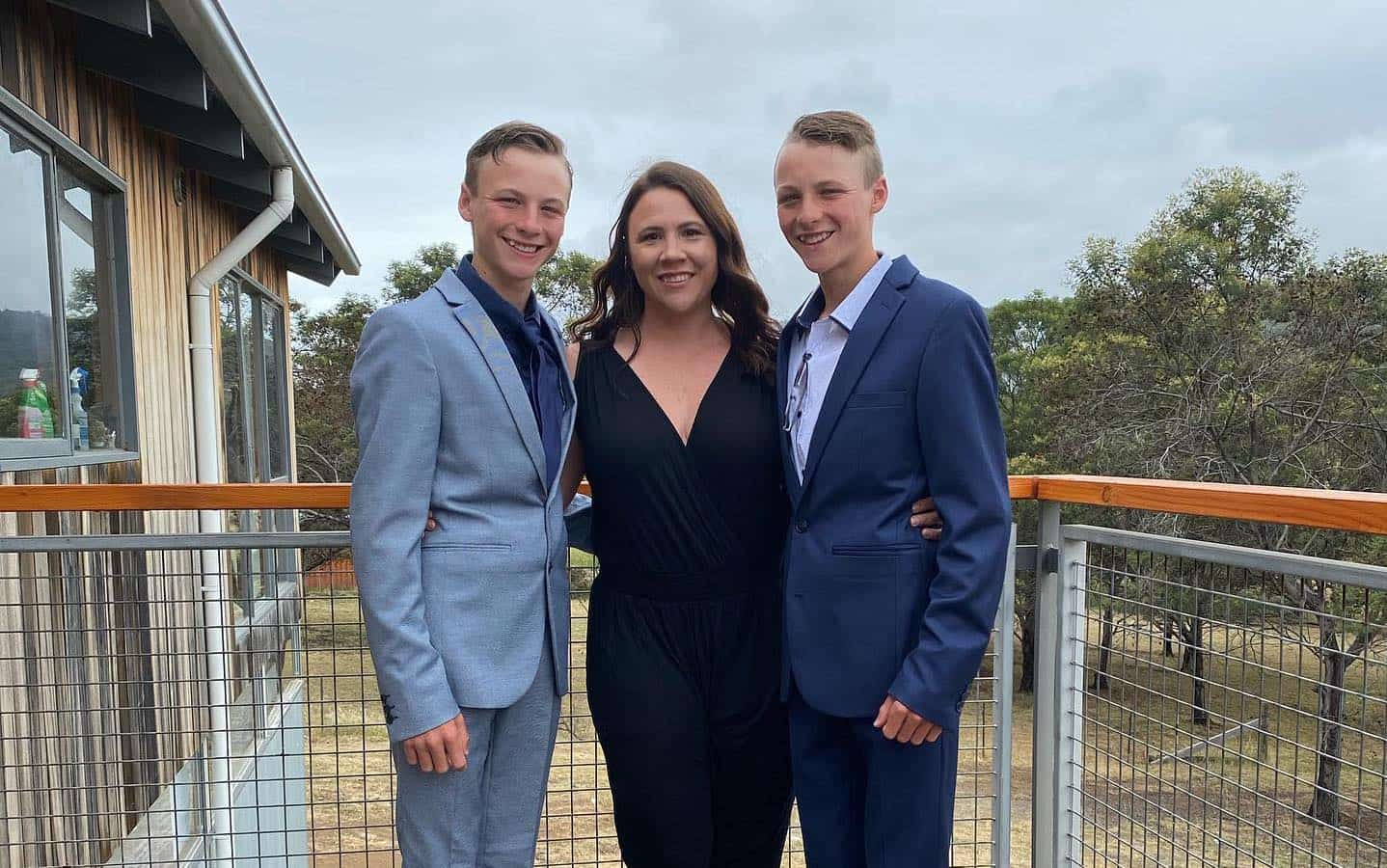 In the past two years we have made the best of lockdowns, travel restrictions and remote working to provide digital learning opportunities for parents, teachers, students and health professionals. In the last year alone we have delivered over 40 community education sessions to nearly 2,000 people.
We have created new webinars, collaborated with other organisations, and continue to service the entire community:
For parents: online events such as our live Parenting through Illness webinars on topics from how to communicate with your children, tips on how to seek support from others, and specific support around grief and loss if you are parenting through bereavement. We provide access to our recorded webinars, or our shorter YouTube videos that deal with many different and unique topics like parenting through emerging adulthood.
For teachers and students: we focus on helping educators, school professionals and students to understand the impact of cancer on young people, how they can help students, and friends, and where to get further support for their school, including from Canteen. We have also developed new YouTube videos that deal with how to support a friend or loved one with cancer. Schools can sign up for our community education programs and find out more information about our school support.
For healthcare professionals: we have webinars, videos, case studies and tailored sessions about supporting families diagnosed with cancer, and important strategies and information to provide in those early days of diagnosis. Reach out if you would like us to work together presenting about the impacts of cancer on families.
I continue to try and improve the community's understanding of how cancer and chronic illness can impact young people and their families, and to give support and education to parents, schools and health professionals so that ultimately no one has to go through a cancer experience alone.
Shae's next webinar will be held on Thursday 6 July and will be focused on empowering parents and care-givers to maintain their values, routines and boundaries while parenting through illness, as well as offering tips on seeking support from others. 
Register your place today