Understanding participants' experiences of Canteen's camp-based emotional and social skills program for young people impacted by cancer.
Many young people who we see at Canteen experience significant distress and unmet needs relating to their cancer experience, at a particularly vulnerable developmental period of their lives. Canteen offers a suite of overnight programs providing young people with professional and peer support to assist them in coping with their cancer experience.
For many young people that access our services and attend our programs, it is their first time seeking support with their cancer experience, which can be daunting.
In 2019, Canteen designed a general emotional and social skills focused program for young people with any cancer experience, called Explore. Explore is designed to be a fun and accessible introductory psychosocial program, which aims to:
Strengthen young people's social and emotional coping skills
Provide opportunities for supportive peer connections
Familiarise young people with the therapeutic group work setting
Improve young people's confidence in seeking future support (e.g., attending one of Canteen's more intensive overnight programs) and knowing when and where to get support
Give young people a break from day-to-day life
To assess young people's satisfaction with the program, and whether they thought the program was useful and relevant, 114 young people who attended an Explore program were surveyed before and immediately after the program.
Participants reported high levels of program satisfaction, with 100% reporting they would recommend the program. Over 90% of participants found Explore's sessions to be helpful and interesting, and reported they would attend future psychosocial programs to help them cope with their cancer experience.  
Image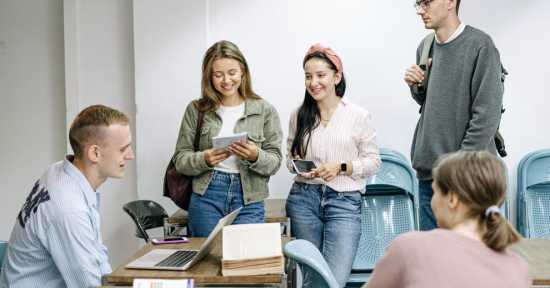 Journal article
Development and Evaluation of Explore - A social and emotional skills program for adolescents impacted by cancer.
Powell, T., Ling, J., Cohen, J., Patterson, P. (2021). Development and Evaluation of Explore - A social and emotional skills program for adolescents impacted by cancer.  Oral presentation at the 22nd International Psycho-Oncology Society (IPOS) Congress Japan.  
Take part in the Explore program

If you are interested in taking part in an Explore program, contact your closest Canteen office. Our findings will soon be published and made available for you to read.